est. 2020
The spirit of Defiance
New York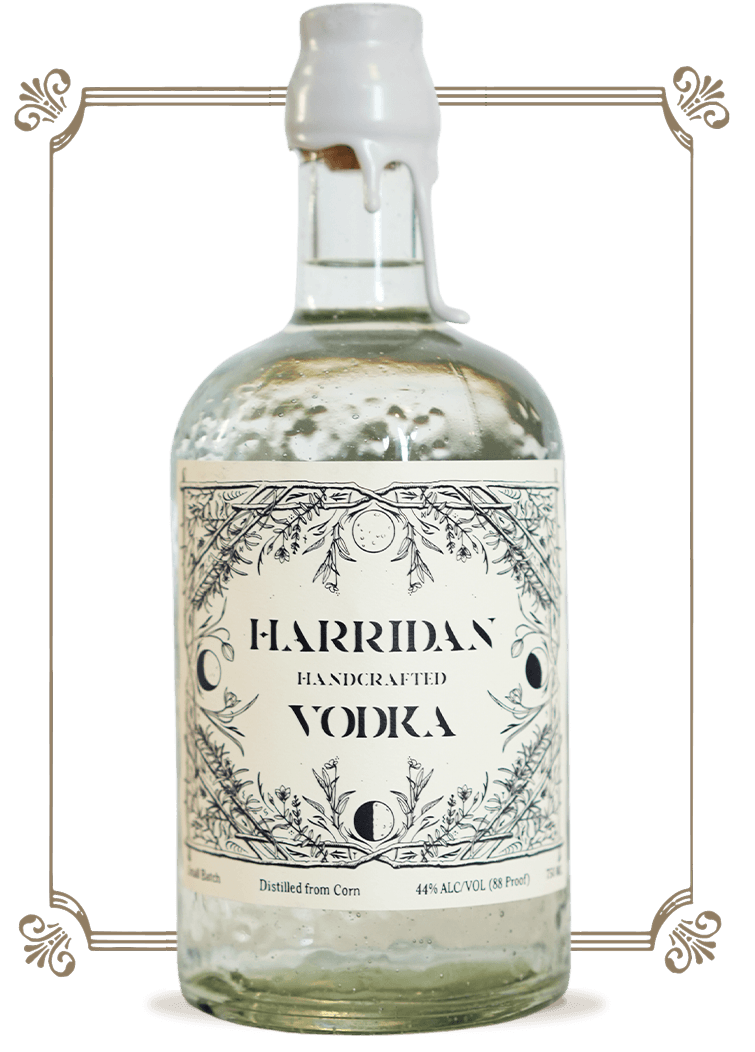 Harridan Vodka Midsummer Reserve
750ml | 44% ABV
Celebrate the Summer Solstice with Harridan Vodka's Midsummer Reserve, a limited edition bottle rested under a full moon during May 2022's lunar eclipse.

88 proof and made with 100% New York grown corn, Harridan allows the rich character of its locally sourced, certified organic ingredients to shine – offering a voluptuously smooth mouth feel and aromatic, expressive nose. Harridan is naturally gluten-free.

Tasting notes include citrus and black pepper, with a clean, vanilla, toffee finish.

We recommend enjoying on the rocks with a slice of lemon or sprinkle of black pepper, or using as the base in your favorite martini.

This limited edition bottle is made from recycled glass by artisans in Mexico, and was hand dipped in white wax at our New York distillery.

Harridan has no artificial flavoring or sugars.